how to clean microfiber leather sofa?
Views:4 Author:eric Publish Time: 2020-06-11 Origin:Site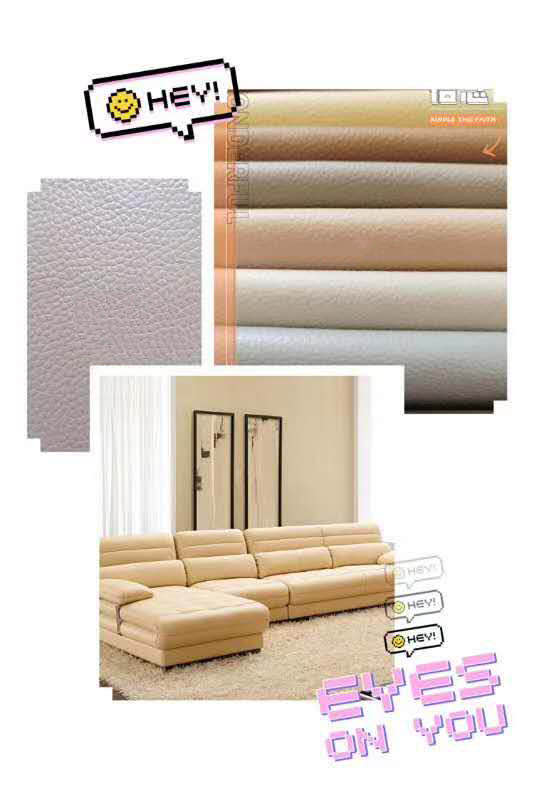 Microfiber leather has extremely excellent wear resistance, excellent air permeability, soft and comfortable, strong flexibility and now advocate environmental protection effect as the best microfiber leather bonded leather, the pattern is very similar with natural leather, feel is a soft leather, outsiders are hard to distinguish is genuine leather or bonded leather because of its wear resistance to cold air aging resistance soft green and beautiful wait for an advantage, has become the most ideal choice instead of natural leather
At present, because of the influence of the animal protection association, together with the development of technology, performance and application of microfiber leather than natural leather, microfiber leather now relies on its own advantage has been widely used in the field of sofa,the common cleaning method are as following:
1. Clean the sofa to use pure cotton cloth or silk after wet wipe gently, be available after rub-up or spray wax polish etc again, to maintain its bright and clean if not careful the ball-point pen painting on the leather sofa, such as in the effective time wipe gently with a rubber can remove
2 is to boil water with orange peel, with a cloth to wipe, protect the leather, the surface of the table paint, after wiping still have orange fragrance, cheap and easy to use, or leather care solution can also be.
So the microfiber leather sofa is very convenient to clean.do you get it?